2023 Taste of the Island
Tickets are per person and proceeds benefit local toys for boys and girls lets make Christmas great again
Tickets & Info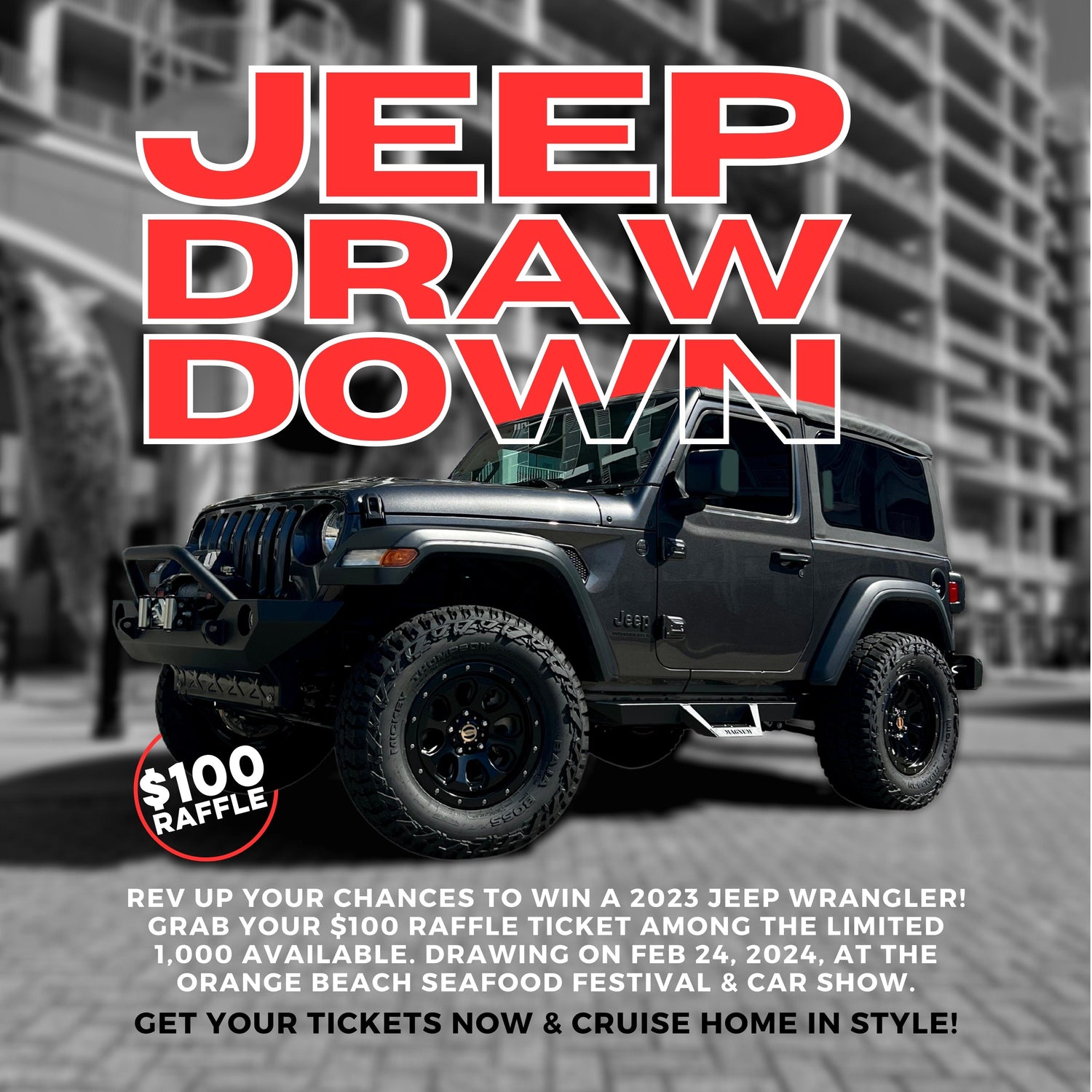 Jeep Fundraiser
TAKE HOME A JEEP WRANGLER at the 32nd Annual Orange Beach Seafood Festival & Car Show on February 24, 2024
Each entry is $100 and only 1,000 entries will be sold. GET YOUR TICKETS BEFORE THEY ARE GONE!
Tickets & Info
Mardi Gras Throws Shop
Explore our handpicked range of Mardi Gras throws, offered at exclusive Krewe discounts. Purchase now for unbeatable convenience and collect your items at the barn, eliminating any extra trips!
Shop Now!
The Mystics of Pleasure are Orange Beach/Pleasure Island's original night parading Mardi Gras Krewe. Every year, we host multiple charitable fundraising events that are open to the public, and are just as much fun as they are beneficial!